Shopping Cart
Your Cart is Empty
There was an error with PayPal
Click here to try again
Thank you for your business!
You should be receiving an order confirmation from Paypal shortly.
Exit Shopping Cart
This is your life, my passion, lets share it together!
| | |
| --- | --- |
| Posted on March 2, 2017 at 12:49 PM | |
3 burning carb myths that need to die!!!!
Q1. Do carbohydrates make you fat?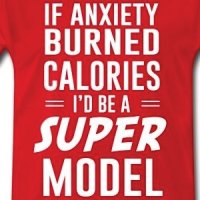 Answer) In a calorie, controlled environment, with ample storage capacity and the right amount of exercise no!!! ... Is it that simple?
Actually no...
As we've previously mentioned peoples tolerance to carbohydrates can differ, so for most finding the right amount will be case dependent. This is where we look at ones health (stress, conditions), and daily activity in and out of the gym.
Q2. Are there good carbs and bad carbs?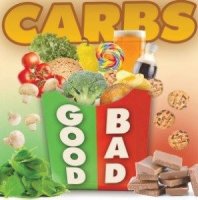 Answer) There are no good or bad foods, only bad diets that lack the essential nutrients (proteins, fats, vitamins, minerals), and actually thinking this way over time has many psychological disadvantages, which can lead to future eating disorders. At the simplest level our bodies extract what's required to optimise all bodily functions and performance, and has no clue what a bowl of ice cream is, or a sweet potato, just the nutrients they contain once digestion starts, and foods get broken down into smaller particles. Your body thinks survival..
As I've mentioned previously, simple carbohydrates aren't bad, but on their own provide little to no satiety during, and between meals, and lack the essential nutrients required to function optimally, but may provide performance benefits when taken appropriately, when a fast acting fuel source is required, so build your knowledge, ensure you are eating plenty of nutrient dense foods, to reduce calorie requirements, and allow more wiggle room for the days that mean the most with the people you love.
The only times certain specific foods would be bad are when someone has an allergy, sensitivity, or condition such as celiac or lactose intolerance.
Q3. I've heard you shouldn't eat your carbohydrates after 6pm, is this true?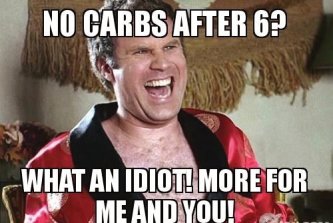 Answer) Again untrue, our bodies are much smarter than we'd like to think and if you are needing food again with ample storage then you won't get a telling off for eating at night, think performance.
If total calories, proteins, fats, and carbohydrates are the same by the end of the day then for the everyday individual it doesn't really matter when you have them, you are depleting and replenishing energy stores all the time, storing and losing fat all the time (we have storage space in the muscles, liver and blood stream).
Nutrition can then be based around performance and personal preference, but bare in mind that the total amount, and what you pair them with may have a positive and negative effect on energy levels and performance. It's important to keep a log and assess how certain foods make you feel.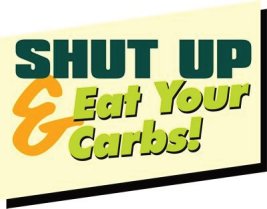 Categories: Useful information
/