Shopping Cart
Your Cart is Empty
There was an error with PayPal
Click here to try again
Thank you for your business!
You should be receiving an order confirmation from Paypal shortly.
Exit Shopping Cart
This is your life, my passion, lets share it together!
| | |
| --- | --- |
| Posted on November 12, 2016 at 2:03 PM | |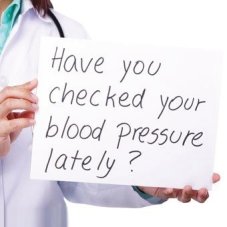 High blood pressure or hypertension affects 26% of the population worldwide. In the UK, 5 million people are said to be unaware they have high blood pressure yet it affects more than 1 in 4 adults, accounts for 12% of all visits to GP's and is one of the biggest risk factors for premature death and disability in England. It is estimated to cost the NHS over £2 billion every year.
High blood pressure can lead to diseases including heart disease, stroke, vascular dementia and chronic kidney disease.
So, what can we do to help reduce and prevent high blood pressure?
Diet
Reduce your sugar intake -  Reducing refined sugars and sweetened beverages may help reduce your blood pressure. I'm not saying sugar is bad for your health, but we must look the whole diet and if you are getting most of your calories from refined sugars while avoiding animal proteins, dairy, fruits, starches and vegetables then you're not going to optimise your vitamin and mineral intake which may affect health.
The end of the day once fully digested sugar is sugar, but if we eat foods that contain natural occurring sugars such as fruits you'll also increase your daily intake of antioxidants, vitamins, minerals, and fibre, not to mention slowing down digestion and improved meal satiety.
Eat potassium rich foods – A diet high in potassium can reduce the risk of hypertension or a stroke and possibly prevent heart disease, heart failure and kidney disease.  A dietary reference intake of 3500-4700mg per day is recommended, but most average Americans and Brits consume only half that while over consuming refined salt, again sodium isn't bad and is essential to life, and reducing or cutting completely may be just as hazardous as too much. Getting the balance of sodium to potassium correct may be a deciding factor in whether or not your salt consumption is helpful or harmful.
The recommended intake for sodium is 1.5-2.3g per day and by consuming unrefined sea salt you will also be getting additional minerals such as silicon, phosphorus and vanadium.
Potassium is present in all fruits, vegetable, meat and fish. Other high sources included sweet and white potatoes, bananas, avocados, parsley, milk, chocolate, beet greens, all nuts, dried apricots and bran.
Cold water fish – There are numerous benefits of EPA and DHA, the omega 3 fatty acids found in cold water fish, especially DHA which has been shown to help reduce blood pressure. Consuming cold water fish 3 times per week has been shown to decrease your risk of hypertension, and can be just as effective as taking a fish oil supplement.
Magnesium – A diet rich in magnesium has been shown to reduce blood pressure, and one study found significant decreases in both systolic and diastolic blood pressure among people with hypertension after taking a magnesium supplement for just 12 weeks. The recommended intake for magnesium is 3-400mg per day. Magnesium is involved in over 300 enzymatic functions within the body including energy production, action of your heart muscle, formation of bones and teeth, relaxation of blood vessels, bowel function and blood sugar regulation. Other sources of magnesium include green leafy vegetables, avocados, almonds some beans and peas.
Lifestyle
There are numerous other ways to prevent high blood pressure including weight and stress management, daily exercise, adequate sleep, and relaxation techniques such as meditation, and deep breathing.
Also, normalising vitamin D levels with exposure to ultraviolet light "via natural sunlight or tanning beds" increases nitric oxide production. Nitric oxide is a powerful vasodilator, helping the blood vessels to relax which in turn lowers blood pressure, but as we already know too much sun exposure can also be harmful so there may be a benefit to consuming 1-2000iu of additional vitamin D3, especially during the winter months. Other roles of vitamin D include calcium and phosphorus absorption, bone and immune health, B vitamin formation in the gut and B12 absorption via the stomach.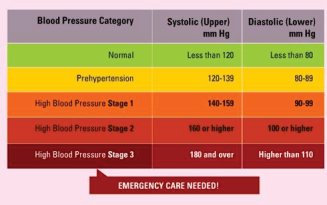 Categories: Useful information
/