Shopping Cart
Your Cart is Empty
There was an error with PayPal
Click here to try again
Thank you for your business!
You should be receiving an order confirmation from Paypal shortly.
Exit Shopping Cart
This is your life, my passion, lets share it together!
| | |
| --- | --- |
| Posted on September 9, 2016 at 11:07 AM | |
Often when embarking on a new health journey we spend too much time cutting so many different food groups out of our diets.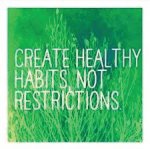 These include all wheat based products such as bread and pasta because we believe they're "fattening", or different fruits as you were told that any sugar is "bad for you", or certain whole grains and pulses due to their phytates. 
Any form of dairy as it maybe causing your "acne" or "bloat", even red meat and eggs get a bad rap for the fear of their saturated fat content and all foods that contain cholesterol!

Sure there are people with allergies and intolerance's but most of us believe it or not do not, I repeat do not have these food related issues. 
You may not only leave yourself with a brand spanking new eating disorder, deficient in specific nutrients, deprived and unsatisfied, while binging and splurging, but with the inability to digest these food groups over time due to enzyme down regulation. 
So I invite you to think a little differently...
Instead of being exclusive and removing all the food groups that you've read in your favorite magazines, or from your latest guru's Facebook post, be inclusive and include new food groups that will benefit you as a whole. 
These include all fruits and vegetables, whole grains, a variety or meats and dairy, oily fish, beans, and pulses. 
Doing so will not only add more variety to ones crappy diet, but provide a much wider variety of nutrients that nourish your body and optimize all of its functions including hormonal support, digestion and absorption, and the big one "detoxification". 
Ensuring your covering your vitamin and mineral needs will allow you to enjoy some of the finer things in life, like a little hot sauce, some gravy on your roast potatoes, sugary custard, some pots of joy, dam I could go on and on. You wont get a guru's gold star for eating any more additional nutrients as you'll just secrete anything that's not needed!
Instead of looking at each individual food as say fattening or high sugar, it would be better to look at your nutrition as a whole and learn how much protein, fats, carbs and fiber you actually need to function at your best. If you ate a certain food that was say 30 grams of fat that wouldn't matter much if your fat allowance for the day was 70 grams. Learning what certain foods provide will allow for a greater degree of flexibility and the freedom to chose the foods you want to eat!
Now more chicken, broccoli and sweet potato or a shitty plain tuna salad!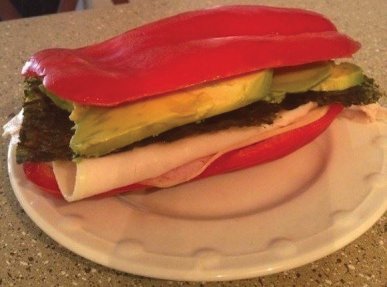 At some point you'll need to realize that it's not the foods themselves that's making you gain the unwanted pounds, it's simply poor eating habits! 
We simply lack the knowledge to balance and vary our meals, which leaves extreme calorie drops and weekend binges, while wasting hard earned cash on the next health supplement, or juice diet. 
Yes this is why your training may suck!
Yes this is why your weak and lack strength!
Yes this is why your constantly deprived, unsatisfied and yo yo dieting.
Yes alcohol and fiber do count towards your targets!
No saturated fat isn't bad, an imbalance of specific fats could be!
No eating foods containing cholesterol will not give you high cholesterol, get the balance right, eat some fiber rich food as it binds to cholesterol!
No sugar will not cause you harm when calories, protein and fiber are in check, and no maple syrup, honey are not sugar free!
No red meat is not bad for your heart, but a lack of B12 and other vital nutrients can cause way more harm in the long run, including anemia, red blood cell degeneration, or elevate homo-cysteine. 
No bread and pasta are not fattening, the added calories from the creamy sauce or the pizza the next day on top of your maintenance calories were fattening!
Really think about where your at, and question if it's working? If not put in the time and effort to making it work, and build your knowledge of specific food groups. 
Be mindful, aware and accountable for your own goals and others. Accept responsibility for everything in life, not just the times you thought you were "good".
Just think how you'd feel to actually know why your feeding your kids and loved ones the way you are, nourishing their futures.
Categories: My thoughts
/