Shopping Cart
Your Cart is Empty
There was an error with PayPal
Click here to try again
Thank you for your business!
You should be receiving an order confirmation from Paypal shortly.
Exit Shopping Cart
This is your life, my passion, lets share it together!
| | |
| --- | --- |
| Posted on September 8, 2016 at 9:32 AM | |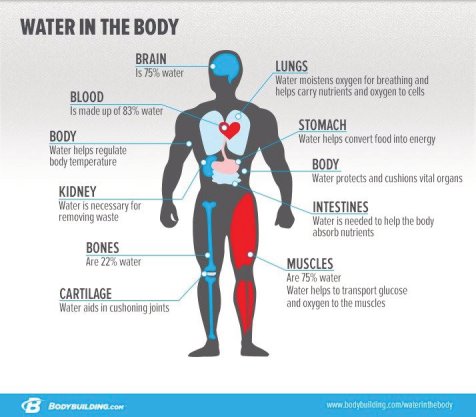 Water is one of the most important aspects of our everyday lives.   One could argue that water is the most important nutrient we actually consume or don't consume enough of.

So why is this nutrient so important? 
How much do we actually need? Lets get down to some basics.
Water makes up around 60% of our total body weight. Two thirds are found within our cells as intracellular fluid, and one third or the remaining is extracellular fluid found bathing our cells. 

Our muscle tissue is a little more than 70% water by weight, 64% of our skin is water, our bones hold around 22%, and even our fat stores hold around 10%.

Extracellular fluid includes both the fluid between our cells and also the plasma portion of our blood (where our energy is produced, proteins are transported etc).

As the most abundant substance within us, water provides the body with an environment for all other substances to be either dissolved, suspended or bathed in water. Substances such as the macro nutrients which you may have learned previously and electrolytes dissolve in water very well. The B vitamins and vitamin C are also water soluble nutrients. Fats and fat soluble vitamins such as A, D, E, K are not, and require lipids (fats) and specific proteins.

Water helps regulate our body temperature, and has the ability to absorb heat to keep us from overheating (hypethermia) as well as keep us from over cooling (hypothermia).

Water also provides the basis for lubricating substances found in our joints, helping to cushion and reduce the physical stress and friction between the bone and the joint. Water is the basic of amniotic fluid that cushions and protects the fetus during pregnancy. Our urine, bile (breaks down fats), saliva (starts digestive process and the breakdown of sugars), mucus, lacrimal fluid (out tears) and digestive secretions (breakdown foods) are all water based. A typical adult will lose as much as 2 to 3 litres of water daily,that's 0.9-1.4lbs.!

Water and the removal of waste products.

About 1 to 2 litres are lost in urine when removing waste products of our metabolism. With every process in our body there are byproducts that can be harmful and have to be eliminated, for instance the byproduct of protein break down during exercise is ammonia which is then sent to the liver to be packaged into a less harmful product which can then be excreted. Other substances in excess of our needs include excess sodium, blood sugar, water, vitamins, and minerals (remember we spoke about this previously?). 

Sweating can also help remove extra body heat produced by normal cell production.

Water also helps moisten our poo, improving transit, which may reduce constipation thus improving regularity.




Dehydration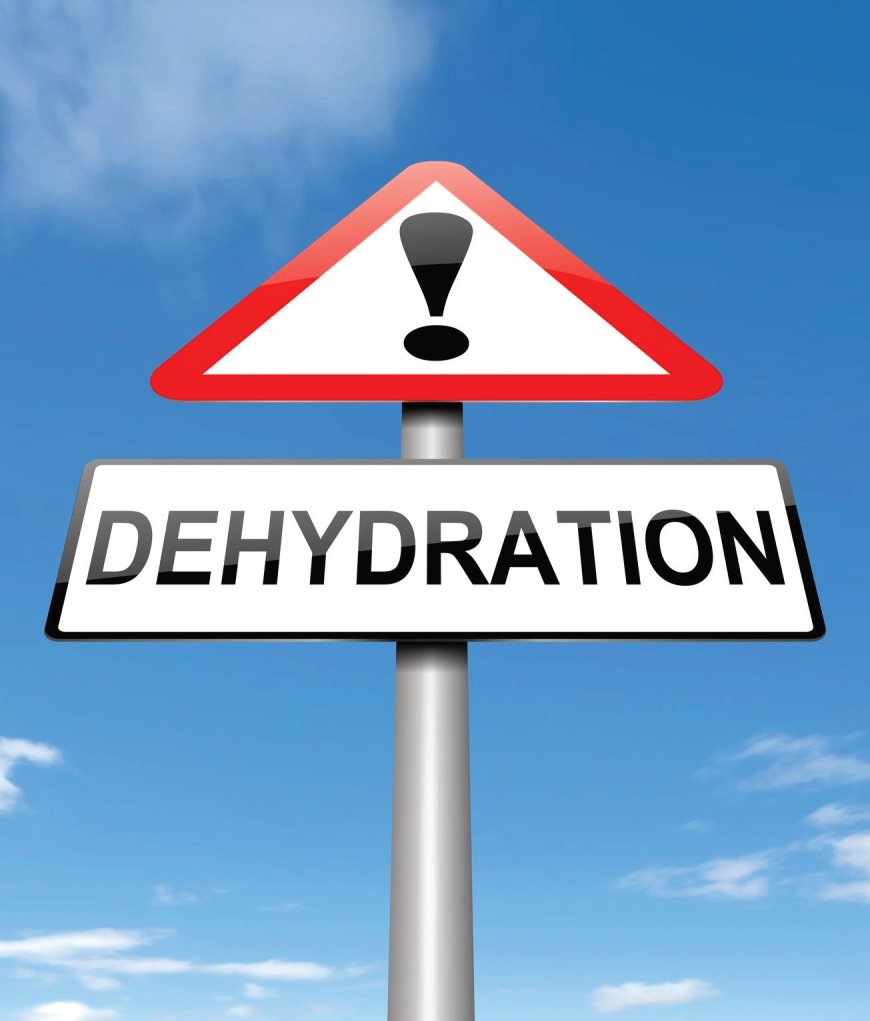 Ok enough with the science stuff, let's take a look at dehydration.

As little as a 2% loss of body weight as water we can become thirsty and may experience a slight reduction in strength. By the time we reach 4%, muscular strength and endurance is significantly hindered. A 10% reduction is associated with heat intolerance and general weakness. If dehydration continues life itself becomes threatened and if we lose 20% we can become susceptible to coma and death. 
Water requirements

As a general rule for clients I recommend whatever you weigh in pounds in ounces then half and convert into litres, for instance someone around 70kg  would need to consume around 2.3ltrs of water per day, that's 9 to 10 cups, Another proposed easier way of estimating water intake is to consume 1ml for every Kcal of your diet. So, a person consuming 3500kcal a day, would have 3.5litres, before then adding in more for exercise and if doing so add around 500ml for every 30 minutes. 

Where else can we get water from?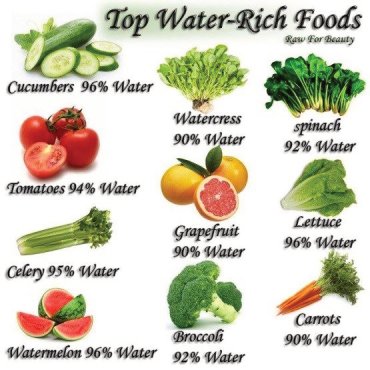 As you can see to the left we can also get water from a variety of foods such as fruits ad vegetables which will supply our bodies with the highest amounts. 
Other foods such as chicken and meat contain between 60 and 70% water, cheese and bread between 35 and 40%. 
Also adding water to coffee, tea, oats, and rice will also count, and although beneficial I would still use the above recommendations before counting food sources.
Can you consume too much? Can it cause harm?
Now you know the benefits of daily water consumption, with everything in life too much of something isn't always a good thing, and excess water can do a lot more harm than good. Hyponatremia or "insufficient sodium in the blood" can lead to water intoxication, an illness whose symptoms may include headaches, fatigue, nausea, vomiting, frequent urination and mental disorientation.

Excess water can also mess with our electrolyte balance, and put a lot of pressure on the kidneys where only a certain amount of fluids can be processed at any one time. The kidneys control the amount of water, salt and other solutes leaving the body, and every hour the kidneys can excrete around 0.8 to 1 litres of water which from the research seems safe. 
This means that you can't just endlessly knock back litres of water, be mindful, stay hydrated and keep water consistent everyday to prevent any of the above, including water retention from believe it or not a lack of. 
Again a very rough guideline is to have 500ml per half hour of exercise and then to sip water regularly throughout the day.

Drink up!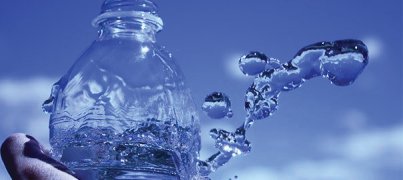 Categories: Useful information
/